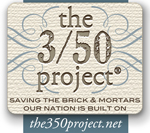 Come see the Cobblestone Farms barn. The barn is fully restored and all of the timber frame is in tact and exists from the mid 1800's. There is plenty of family history to go along with the barn and surrounding properties. The surrounding property previously owned by the late Martin Althouse is still owned by Martin's descendents. Thus, it has been important to Martin's Grand daughter Debbie Althouse to restore and preserve the barn and property and keep it in the family.

Please browse through the pages of this site and learn about what Cobblestone Farms has to offer.

Thanks for looking,
Debbie Althouse

Cobblestone Farms

Welcome to

Country Gift and Garden Shoppe

Established November 2006

A Country Gift & Decor Shop featuring Country and Traditional products!

610-775-7590

1540 Alleghenyville Road, Mohnton, Pennsylvania 19540

Cobblestone Farms

Spring Hours
Monday & Tuesday: closed
Wednesday: 10-6
Thursday: 10-6
Friday: 10-6
Saturday: 10-5
Sunday: 12-4